FASTER
HISTORY
Faster is a young company founded by professionals with decades of experience in the laundry sector. Founded in 2010, Faster immediately brought new ideas to a sector at a time when offering something that would make a difference was vital. After an initially shy response, the market soon began to understand the importance changes, allowing Faster to become a primary operator on the Italian market./p>
 2014 has seen a 50% increase in turnover compared to that of 2013. The goal achieved is 10 times higher than turnover during our first year in business
OUR VISION
Company philosophy is based on three basic principles that make it dynamic, modern and successful:
product quality, care for the environment and development of special projects.
PRODUCT QUALITY
The experience gained in a professional sector like that of the laundries combined with a research team constantly abreast with the new technologies means the company is well placed to offer the latest concepts and quality products in line with price and market needs. Aware of their importance, our research team also dedicates considerable time and effort to visual and olfactory marketing, with the result that each and every item is produced with the greatest attention to detail.
CARE FOR THE ENVIRONMENT:
Zero environmental impact obtained through
the use of fully biodegradable surfactants and
the study of a virtuous cycle that allows complete recycling of plastic containers has been a company prerogative right from the start. Faster considers sustainable development the only possible way ahead for the future.
DEVELOPMENT OF SPECIAL PROJECTS
Aware of the needs of the market and thanks to our own in-company development team, Faster has made adaptability and elasticity its strong points. To keep pace with the times, projects have been developed specifically for people sensitive to skin allergies, the sports sector, and so on…

OPERATING BUSINESS UNITS
To ensure we answer efficiently to market demands Faster is divided into different units: Eco&lavo and Analysis and Development.
Lavaverde and Analysis and Development.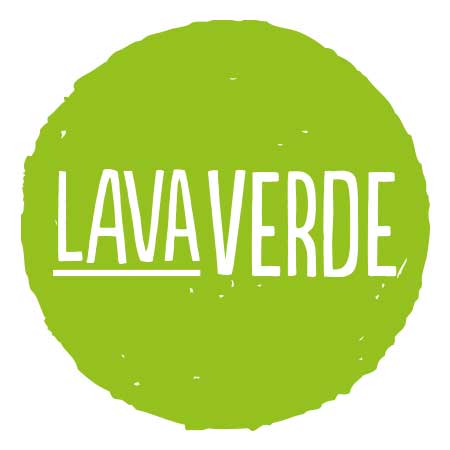 Lavaverde
Designed to offer a service to retail stores. Our partners in this are all kinds of shops including food stores, chemist's, ironmonger's and florist's. With a network of 10 dedicated agents we serve almost 1000 of these right across Italy, giving a hand to anyone interested in offering an added quality service to their customers
Find out more
R&D
We develop a large number of products in our in-house research laboratory. Due to their specificity, some of these require particular marketing channels which is why the company has developed specific projects to ensure optimum results.
These include:
1) The sports sector line. Its specifically technical approach makes it an irreplaceable ally of anyone who uses sportswear.
2) The health sector line. Hypo-allergenic products that are designed to minimize irritation in individuals with particularly sensitive skin.
3) The high-end line designed for dedicated sales through our agents.
Linea Sport: un'insostituibile alleata di chiunque utilizza capi sportivi.
Linea ipoallergenica: pensata per ridurre al minimo le irritazioni in soggetti con ipersensibilità cutanee
Linea di alta gamma studiata per una rete vendita porta a porta.

INNOVATION-SERVICIES:
LABORATORY ANALYSIS-USER EXPERIENCE-FLEXIBILITY-CUSTOMER CARE (TECHNICAL ASSISTANCE/ PHONE SUPPORT) CORPORATE strategies
Target diversification, each with its own supporting division but developed jointly, gives Faster an all-round vision of the market, placing it in a position to meet every need.
Fundamental to our strategy is a detailed study of market trends that has led us to develop three medium to long term goals:
To consolidate and develop our partner network on the national and international market;
To respond in a timely manner to market needs through a streamlined and flexible network;
To remain loyal to our three basic principles: QUALITY, CARE FOR THE ENVIRONMENT, DEVELOPMENT OF SPECIAL PROJECTS.